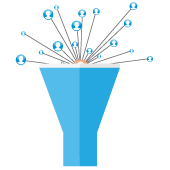 Inbound Marketing
Get found online by buyers looking for what you offer! Fill the sales pipeline, track & nurture prospects to generate qualified leads to convert into customers for increase revenue growth. Analyze data metrics to accurately measure and improve ROI on marketing campaigns.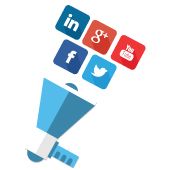 Social Media Marketing
We build and nurture your online community to foster engagement and brand loyalty. Our social media managers compose & implement social media editorial calendars, and create compelling content that increases traffic to your website. Listen! Engage! Empower!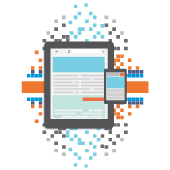 Website Design
We build websites that leverage our marketing expertise – resulting in a responsive, visually appealing, lead generating website that helps your business achieve it's goals. We develop buyer personas, compelling content, and SEO strategies to increase traffic to your website.
For businesses looking to get qualified leads to contact their sales team.
Our basic (Launch) Inbound Marketing Package will provide more value than our competitors top-tier packages.
Compare Pricing
Latest articles
Digital Marketing Revolution: 5 Ways To Improve Your Email Marketing For some businesses, email marketing...
Our Capabilities
Search Engine Optimization
Testimonials
The content marketing was awesome. As a small non-profit organization, it was awesome to have professional marketing services added to my infrastructure via Aiden Marketing. It helped to build our capacity as a business.

Kelly Fair, President, Polished Pebbles

Other website designers who I asked to closely look at our website critically for comments mentioned that the overall appearance was very elegant and attractive, and the hook-up with the payment platform was efficiently done. Consequently, I am pleased to recommend Aiden Marketing for both design for advertising, and website development.

Ray Carrier - VP & Operations Manager, EZ Bike Rides

"This will surely separate me from my competitors and drive a lot of traffic to my business. Aiden Marketing is the best! I would recommend them to anyone who's looking to grow a business brand. I will be doing more business with this company. Thanks again!

Quintin Moody - CEO/Pres, World Class Auto Detail

"The website design makeover that Aiden Marketing provided for us, along with social media management services, generated a 70% increase in leads for our DNA paternity and immigration services."

Noelle Johnson - Director of Marketing, BRT Laboratories, Inc.