Implement Your Strategy
Improve performance, process, and better outcomes.
While your vision and strategy direct the likeliness of top line growth and your operations and organization. It's the effectiveness and efficiency of your operations in implementing that strategy that determine your actual top line and bottom line growth. Our Strategy Implementation service where we essentially become your in-house digital marketing department. Designed to accelerate your progress, deliver rapid results and support in the areas where you require it most. We execute your strategies, tactics and measure performance by providing ongoing managed services to ensure our work has an impact on our clients.
Improve processes and performance for increased growth.
Our strategic planning process is based on data, not gut-feelings or best guesses. It is the expression of the particular value and experiences your company will deliver to a select set of customers over three to five years, it covers data analytics; go-to-market, offerings, channels, operating model, and capabilities you will need. Plus an implementation-ready roadmap to anticipate – or respond to – opportunities or threats. Every organization is unique, so we assess your current situation, resources, strengths, weaknesses, opportunities, threats and competitors to reduce the risk of doing business. Next we define your goals with timelines, responsibilities and controls to optimize the return on your investment.
Included in Strategic Planning:
12-month strategy

Customer profile

Customer segmentation

Journey mapping

Value messaging and positioning

Competitive analysis

Service/Product campaigns

Content strategy
Efficiencies
Step 1: Analysis
We analyze your marketing strategy, data, integrations and audience engagement programs. This helps determine if you are allocating your people, money, and time correctly against the growth opportunities available to you. Our assessment is a methodical and comprehensive review to identify each client's challenges, opportunities, and goals in five major areas: people, process, data and technology, and messaging. Your entire market strategy success depends on alignment of these pivotal and often overlooked support activities that underpin the customer value. Focus on these five areas: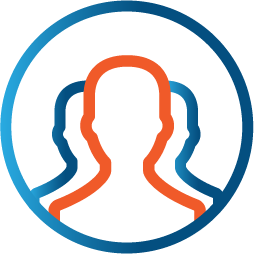 People
This will help you determine what to do, when to do it and if you are allocating your people, money, and time correctly against the revenue growth opportunities available to you.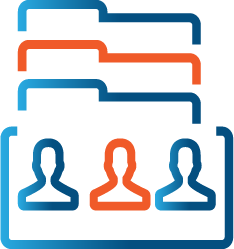 Process
Assessing execution helps you design a winning customer strategy to target, engage and grow the customer base. This will help you determine how to reach desired outcomes.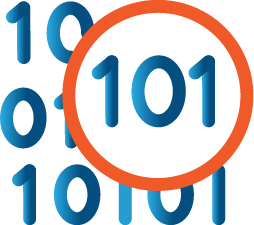 Data
Develop an implementation plan with timeline, deliverables, tasks, roles and costs that when put into use will result in accelerated revenue growth.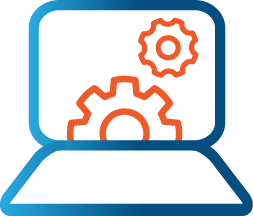 Technology
Assessing execution helps you design a winning customer strategy to target, engage and grow the customer base. This will help you determine how to reach desired outcomes.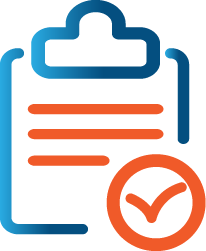 Deliverable
Finally, we combine all of our findings into a deliverable that both summarizes our assessment and maps a suggested path to capitalize on opportunities identified.
Foundation
Step 2: Design
Campaign Development
Design weeds out bad ideas early and focuses your customer experience efforts on changes that really matter to customers. Once your plan has been developed, campaigns are clarified to tackle specific geographies, industries, behaviors, customer needs and customer segments. Then we formulate a cross channel strategy to align the customer journey across the organization and craft persuasive messages and content that attracts and emotionally resonates with the right customers. They include programs that cover marketing, sales, support and market intelligence programs. They regularly run for a long time – often years – and require collaboration across marketing teams as well as the sales and support teams.
Step 3: Strategy Implementation and Measure
The implementation and marketing performance stage centers on results. It's time to fulfill the activities outlined in your marketing plan by drawing on our deep capabilities in campaign delivery. We execute a prioritized list of tactics, focused on expert customer insights and measuring performance to constantly improve results to last a longer period of time. Each campaign is measured against the market and adjusted based on response data. Part of this process is continuous review and revision to any sales, marketing and support approaches; this ensures success throughout the customer lifecycle.
30 Days Time Frame
Measure Campaign Effectiveness
Budgeting
Tracking & Performance
Marketing Results
Adapt activities based on performance
Workplace Collaboration
Operational Excellence
Personalization
Training
Pricing That's Built Around Your Business Goals.

Starting at $2,500/month. Everything we perform is scoped and quoted to achieve your goals and generate a marketing ROI.
See Pricing
How We Gets Work Done
The Scrum Model
Aiden marketing uses agile project management with Scrum to get work done internally. It collapses large projects into more manageable tasks that are accomplished during defined periods called sprints. Aiden marketing manages internal projects on a weekly sprint that runs from Thursday-Thursday. Tasks are put into our backlog on Wednesday and distributed to our team on Thursday. All tasks in that sprint will be completed by the following Thursday or earlier. Larger tasks are broken down into smaller, more manageable subtasks accomplished over several sprints. What this means for you: you will see deliverable results each week.
How We Work
Results-Driven Delivery Model
Our approach provides results while holding everyone accountable. Your team will be assigned an Account manager who will be your single point of contact. Your Account manager works hand-in-hand with our Executive Sales and Marketing Advisor to create a strategy that leverages the voice of your buyer as well as market insights to influence your strategy. During your weekly meeting with your Marketing Strategist, we will use a standard process to keep the discussion on track and ensure that all of your questions are addressed. We will review all activities on the dashboard to make certain target deadlines are being hit or adjustments are being made and clearly communicated to all parties.
Free Strategic Marketing Planning Template