Marketing Has Evolved

In the recent past the only way to acquire new customers were through "push" campaigns. A company would have to literally push it's ads to the masses by casting a wide net across television, radio, magazines and various other channels. Then hammer it home again and again until the desired goal was achieved.
This worked for a while and it seemed like the only way.
Then a little thing called the internet came along.
Today's consumer likes to "look you up" and "check you out" (Google you). If they can't find you in search, you become a passing thought, or even worse, irrelevant. They are in full control of their buying journey. They do not respond to "push" marketing, and they're also unforgiving if you don't appeal to what they need and want … when they need and want it.
What is Content Marketing?
Content Marketing is an innovative, cost-effective strategy that focuses on the development and distribution of informative helpful content. The content must be relevant, valuable and consistent. It must intrigue, entertain, educate and build a relationship with its target audience. Ultimately, it must influence a consumer to make a favorable purchasing decision.
Outbound marketing saw the change in the environment and tried to adapt. Remember pop-up ads, email spamming, cold calls, etc. It's not around anymore. Well, actually it is, however, today's buyers install software that suppresses that kind of marketing. So, while content is king, the power lies with the people and everybody knows it's the king's obligation to take care of his people. Content marketing is a good way to take care of your potential prospects until they become loyal customers. After all, over 90% of today's consumers go online to educate themselves about a desired product or service.
Why is our content marketing packages so important?
Because it works. Here's how …

Everyone is familiar with the concept of there being a time and place for everything. Content marketing is no exception. In fact, it's the jet fuel of the entire strategy.
We design and develop helpful content that is focused on your customers problems & solutions. Once developed and distributed (social media platforms, blogs post, email messages and paid ads) to attract customers and generate leads (top of the funnel). Then the useful content (eBooks, tip sheets and whitepapers) will nurture the lead and stay top of mind. Downloaded content can be tracked and help you realize the lead's level of interest. The lead then becomes qualified (middle of the funnel). You pass the qualified lead to sales … touchdown! You have just acquired a new loyal customer (bottom of the funnel). Now you analyze the data to determine where improvements can be made to further streamline the process.
Time and place for everything. More importantly, be aware, it also takes patience. There is an ample amount of work involved and success does not happen overnight; but if you commit and see it through the rewards can be tremendous.
The Most Important Part of Any Content Marketing Campaign is the Strategy
All successful companies share a common trait; a well-defined plan of action. A robust content strategy must come before anything else is done. Without a plan, your content marketing efforts will make you feel like you are throwing darts blind-folded. We'll start with a content audit of your business assets and extract out every morsel of valuable information that we can leverage to create unique and useful content to generate leads for your business.
After establishing what you have in-house, we'll take time to identify the different types of content you need for different touch points and implement content mapping to match the needs of your target audience, along with the channels they use, to the right type of content. The result will be a thorough content marketing strategy that will enable you to reach your target market and meet the goals of your brand.
Why do you need an Content Marketing Package Plan?
A Content Marketing Plan is the foundation for your entire marketing campaign. Consider it as your roadmap for success. We'll work with you to turn your business goals into marketing goals and establish a better understanding of your prospects. Next, we will build a complete, 6-month content marketing strategy to attract, convert and nurture your prospects.
Content Marketing Strategy
We cut through the clutter and identify your brands unique emotional benefits your product or service delivers to your prospects.
Interested in Learning How We Can Help Your Business? -Let's Talk
Content Marketing – Content Creation

Whether we're building your content from scratch or repurposing your existing content to increase engagement and relevance, we are dedicated to creating meaningful content that offers value to your buyer personas, while also cementing your brand's thought-leadership and showcasing an irresistible personality behind your brand. We produce compelling, engaging content that will convert prospects to leads and help to progress and nurture leads down your sales funnel.
The fact is that in order to get great results, you need great content! And creating, engaging content is a top challenge for digital marketers of B2B and B2C companies. Creating content is one thing, but creating high-quality, content that will get found and engage prospects and customers is a entirely different animal.
Successful content marketing creation fulfills one of three needs a potential lead has: To be informed, to be educated, or to be entertained; each at precisely the right time. On the right channel. With the right piece of content.
Accomplish this, and your reward is their business and loyalty.
Our in-house team specializes in creating content that captivates, entertains, and resonates with your audience in various forms – from blog articles, whitepapers, eBooks, video, infographics, tip sheets, webinars and more; our B2B content marketing experts have you covered.
Content Marketing Distribution

Owning your own content channel is the easy part — the challenge is getting your compelling content in front of the right audience. There's no point in having great, useful content if nobody even sees it.
This is where our agency can help your company. We'll help to manage the effective distribution of your content through a integration of owned, earned and paid channels across a diverse mix of digital platforms and on-line networks.
No business is built exactly the same as another; therefore, our team works with each of our clients to develop a customized content distribution plan to reach your company's specific target audience.
Client Testimonials: What do our clients say?
Meet Our Clients

Helping clients is our biggest motivator and our clients are our best advocates. 
---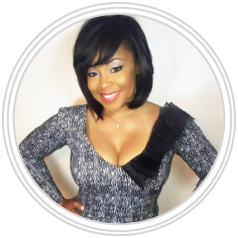 Kelly Fair, Founder & Executive Director
Polished Pebbles
As a small non-profit organization, I discovered the power of using social media more sufficiently as a great tool and a means to gain leads and network with other leaders in my particular industry. It helped to build our capacity as a business.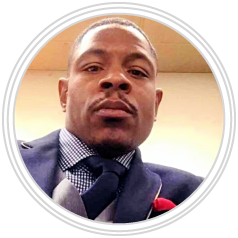 Quintin Moody, CEO / President
World Class Auto Detail
This will surely separate me from my competitors and drive a lot of traffic to my business. Aiden Marketing is the best! I would recommend them to anyone who's looking to grow a business brand. I will be doing more business with this company. Thanks again!