Packages That Go Beyond Just Social Media
Aiden Marketing is one of the top firms in social media marketing and management. Our integrated social media marketing packages include creative design, email marketing, and lead nurturing campaigns to drive potential future customers to your website; ultimately turning prospect leads into sales.
We Offer More Value Than Our Competitors
Our social media marketing agency doesn't stop at social media marketing. Our packages include the extra services of graphic design, email marketing and lead nurturing campaigns that are needed to close the loop on marketing.
Other social media companies set limits on the number of work hours you get in a package or only give your team advise on a weekly basis – we don't! We are committed on helping you achieve success, not billable hours. Our social media packages are distinctly priced to achieve your goals and accelerate marketing return on investment.
We do the Heavy Lifting! This includes the development and distribution of engaging and relevant marketing messages and content in various formats, by our Aiden Marketing team, to help your company reach your growth goals. Our clients rest easy, knowing that their investment is working hard for them, while they focus on their core business of what they do best.
Our Basic Social Media Management Package Give You More Value Than Our Competitors Top-tier Packages

√ Social Content Creation
√ Social Media Post (5 days/week)
√ 4 Social Platforms
√ Social Media Advertising
√ Email Marketing
√ 24/hr Analytics
√ Lead Nurturing
√ Dedicated Social Media Manager
√ Engagement Strategy
Schedule A FREE Social Media Audit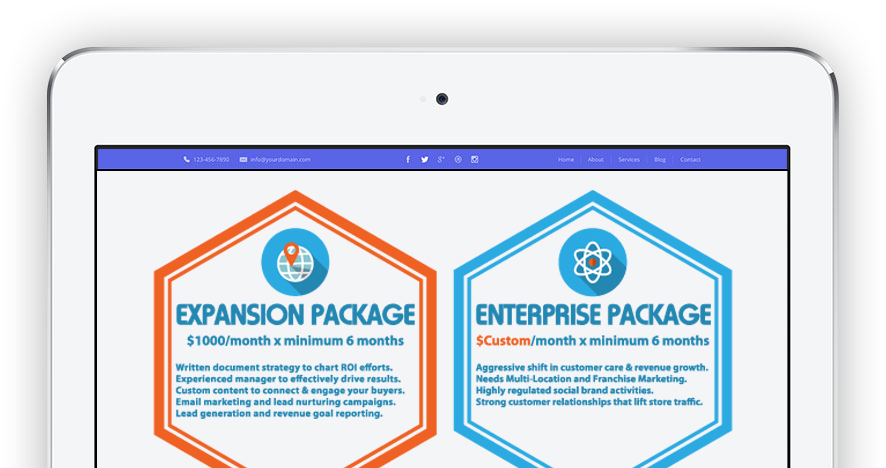 Get Your Free Social Media Marketing [Whitepaper] and Watch Your Engagement & Reach Increase
The Most Important Part of any Social Media Campaign is the Strategy
Why do you need a Social Media Management Package Plan?
To achieve your business growth goals in an ever-changing connected world, it's no longer an option for a business to not participate on social media platforms as customers expect for brands to be on social media in a meaningful way and the ones who don't are falling behind. The first key to success for doing social media for business is a social media management plan, which serves as the foundation for your entire social media marketing campaign. Consider it your road map for success. We'll work with you to turn your business goals into marketing goals and establish a better understanding of your prospects.
Next, we build a complete, 12-month written social media marketing strategy. We'll implement the strategy by designing custom social content and distributing content in various formats to engage your audience, nurture your leads and customers, and to advertise your offers and deals – all while measuring the social media impact to your bottom line.
Our social media marketing plan will identify critical benchmarks for success and layout 6 months of social media tasks to be completed in order to reach these benchmarks.

Included in the Social Media Marketing Plan is the following:
Analysis of Your Current Social Media Marketing & Brand
An Outline of Your Business Goals on Social Media
A Competitive Analysis
Definition of Your Value Proposition
Definition of Your Buyer Personas
Definition of Qualified Leads
Definition of Your Key Performance Indicators (KPI's)
Campaign Development Strategy: Tasks Required to Launch Campaign
Measurement & Reporting Strategy
Content Creation Strategy
Publishing & Distribution Strategy
Engagement Strategy
Promotion & Amplification Strategy
Marketing Analysis & Reporting Plan Strategy
Our social media strategy plan for your business is completed within the first 30 days. You will always be in the loop from strategy to implementatin as our social media packages include a new client on-boarding call, weekly status calls, and monthly audit reporting.
Campaign Development & Optimization of Current Social Media Marketing
With the social media marketing plan completed, it's time for the next phase of action. Our social media managers will develop magnetic messaging for your brand, optimize your social media profiles, engage your social media communities, and design and compose email marketing messages in our effort to successfully execute powerful, lead nurturing, social media campaigns to grow your business.

During the campaign development phase, the following common tasks are performed as outlined in your social media marketing plan:
Setup and Optimization of all Social Media Platforms
Creation of Social Media Artwork
Re-purpose available Content for Social Media
Creation of Social Content
Creation of Messaging
Optimize all Engagement Tactics
Creation and Implementation of Lead Nurturing Campaigns
Development of Email Marketing Templates
Social Media Management Monthly Retainer Services
We want to be your marketing agency partner for a long time, and we know that in order to maintain a long-lasting business relationship, we must prove our value to you and your company every month. Thus, we provide a service offering built on trust and communication to ensure your campaign is effective, efficient, and producing results.
Our social media managers and graphic designers will develop and test various messaging, different content formats, and distribution channels. We will also track and document which types of content and messaging work best with your target market on a weekly basis. This weekly process is crucial to the long-term success of your social media campaigns. By design, social media marketing requires a good bit of trial and error; therefore, when you outsource social media for your business to our agency, we invest the time and effort to know your niche and the culture of your business in order to craft marketing strategies that drive up ROI.
The following common tasks are performed in our Monthly Retainer Packages:
Creation of marketing concepts
Modifications and updates to the Social Media Marketing Plan
Benchmarking & Analysis of Your Current Marketing
Development of Social Media Editorial Calendar
Monitoring of Key Performance Indicators
Creation of Social Media Campaign Reports
Marketing ROI Reports
A/B Testing on Email CTA's
Improvement and Optimization of Lead Nurturing Campaigns
Management of Contact Database & Segmented Lists
Creation of new custom graphic designs
Social Media Content Creation
Strategy Consultation
Project Management
Daily Social Media Management
Respond to inbound social messages
Monitor and respond to brand mentions
Create conversations with brand advocates
Find and engage with potential customers
Research trends in your industry
Load your social editorial calendar
Weekly Social Media Management
Engage with thought leaders
Encourage sharing through employee advocacy
Analyze social media analytics
Discuss campaign status & tactics with your team
Monthly Social Media Management
Collaborate with your internal departments
Audit & enhance the social media strategy
Quarterly Social Media Management
Gauge team needs—more manpower needed?
Adjust quarterly goals
Assess key performance indicators
Our services are always customized and priced according to the client's level of agency services needed.
Monthly Retainer Packages start at $1,000 per month.
How Do I Get Started?
We believe in beginning with a conversation as part of our free social media audit. We'll take the time to learn more about your goals and current challenges, and provide you our initial professional feedback and recommendations as a result of conducting our assessment.
Please note that while our recommended expansion packages are listed, we can customize a unique program for your company's budget and needs. Just give us a call at 410-929-2435 or by filling out the form on the page.
Who should use our social media packages?
Our packages are best suited for small/medium businesses that want to create or enhance their social presence but don't have the time to do it and don't want to spend a fortune to get good results. Our job is to manage your reputation in the social world so that you have more time to spend growing your business.

Our Social Media Management Expansion Package is Ideal for:
Businesses who are looking to generate more leads efficiently.

Companies who have tried trade shows, telemarketing, direct mail or Pay-Per-Click (PPC); yet, still need to double the number of marketing leads.

Businesses who desire to outsource their social media marketing for less than the cost of a full-time employee.
Typical Profile of A Business that Hires Our Agency:
The typical new client who hires our agency for social media marketing and management has social media profiles on 4 or more platforms. Measuring the effect of social media ROI for the business is just starting to become a priority for the marketing director and leaders in the C-suite. While they understand that engaging content keeps people connected to their brand, their top challenge is creating and distributing high-quality, relevant content on social media consistently and effectively. Does any of these things sound familiar to your business? If so, let's talk about your needs.

Schedule An Audit
Type of Service / Feature
Expansion Package
Social Media Needs Assessment
√
Dedicated Social Media Manager
√
Social Media Editorial Calendar
√
Monthly Scheduled Reporting
√
Weekly Strategy Development Calls
√
Social Media Platform Artwork
√
Platform Account Management
4 social platforms managed
Profile Copywriting
√
Social Media Platform Optimization
√
Status Updates
3 updates per day
5 days per week
List Management
√
Audience Building
√
Social Content Creation & Distribution
√
Competition Management
√
24/hr Analytics
√
Social Media Advertising
√
Email Marketing
√
Lead Nurturing Campaigns
1 – 3 per month
Our social media management services are always customized and are based on specific client needs. $1000 / mo. Minimum 6 month retainer. Set-up Fees $200 Call 1-888-859-0552 to see how you can get these waived.
There is an old business saying, "You cannot manage what you don't measure.", and you also can't improve something you don't know is broken. Therefore, we provide reporting on key performance indicators (KPIs) identified for each client from the very start of the services provided. We leverage data intelligence to identify the tactics and strategies that provide the greatest return on investment (ROI).
Our Social Media Management Enterprise Package is Ideal for Companies:
National or regional businesses who are frustrated with the implementation and cost of your social media marketing management for multi-locations, multi-units, or franchisees for your company. If your company needs your social media marketing to be compliant and managed from a central point with consistent messaging that can also be customized for your individual locations, this customized social media package is the right solution for you. 
Typical Profile of A Business that Hires Our Agency:
Healthcare Clinics, Higher Education Institutions, Trade Schools, Retail Chains, Multi-location Restaurants, Health & Fitness Gyms & Studios, Education Training networks, Fast Food Outlets, Tourism and Hospitality, Car Dealerships, Sports Organizations, Entertainment & Talent Firms, Franchise Groups, and agencies and agents who work in these sectors.
Schedule An Audit
How Effective Is Your Social Media Marketing? Find Out Today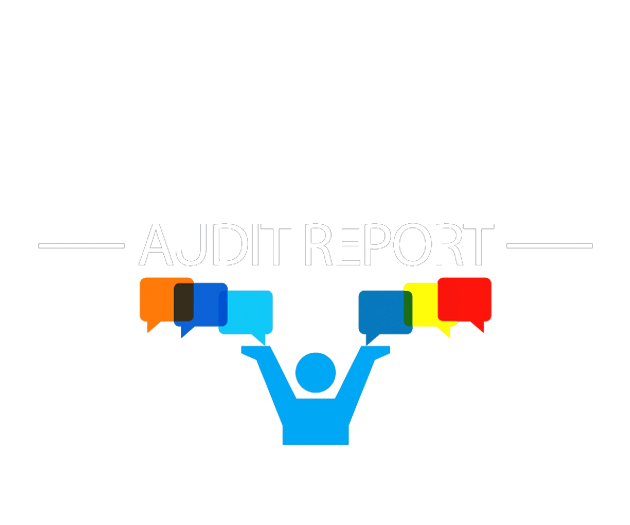 Schedule Your Free Social Media Audit Report
Meet Our Clients

Helping clients is our biggest motivator and our clients are our best advocates.
---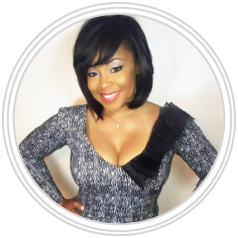 Kelly Fair, Founder & Executive Director
Polished Pebbles
As a small non-profit organization, I discovered the power of Aiden Marketing's content marketing and social media services which resulted in increased online donation giving, event registrations, website traffic, and the expansion of our network and capacity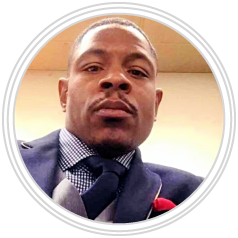 Quintin Moody, CEO / President
World Class Auto Detail
This will surely separate me from my competitors and drive a lot of traffic to my business. Aiden Marketing is the best! I would recommend them to anyone who's looking to grow a business brand. I will be doing more business with this company. Thanks again!