Giving Tuesday Now is a Global Day of Giving and Unity
---
Today, May 5, 2020 is #GivingTuesdayNow – a global day of generosity and unity, a day to come together and give back in response to the unprecedented need caused by COVID-19, no matter who or where we are. Whether it's helping a neighbor, advocating for an issue, sharing a skill, giving to causes, supporting a local business, or simply writing a thank you message to let someone know that they are appreciated, every act of generosity counts. In support of #GivingTuesdayNow, Aiden Marketing is shining a light on 10 non-profits and businesses that do good in their community. Many of them are part of our Aiden Marketing family of clients. We encourage you to review this list and support their efforts in any way that you can.
As a show of our agency's support for both non-profits and businesses that are impacted by COVID-19, we are offering a FREE Blogging for Business Template filled with practical "how-to" tips to help you increase your marketing knowledge and FREE Marketing Advice Calls to help you survive and thrive during and post the COVID-19 pandemic. (You can access both at the bottom of this article after you have reviewed the list of 10 organizations we are highlighting.) Additionally, you can schedule a FREE Digital Marketing Advice call where a member of our team will provide you insights on how to overcome your digital marketing challenges and get results.
#1: Get SMART Drug Free Coalition
The mission of the Get SMART Drug Free Coalition (Get SMART DFC) is to prevent and reduce underage alcohol, marijuana, and other drug use/abuse among youth (age 18 and under) and to reduce substance abuse among adults by addressing the factors in the community that increase the risk of substance abuse including the social determinants of health.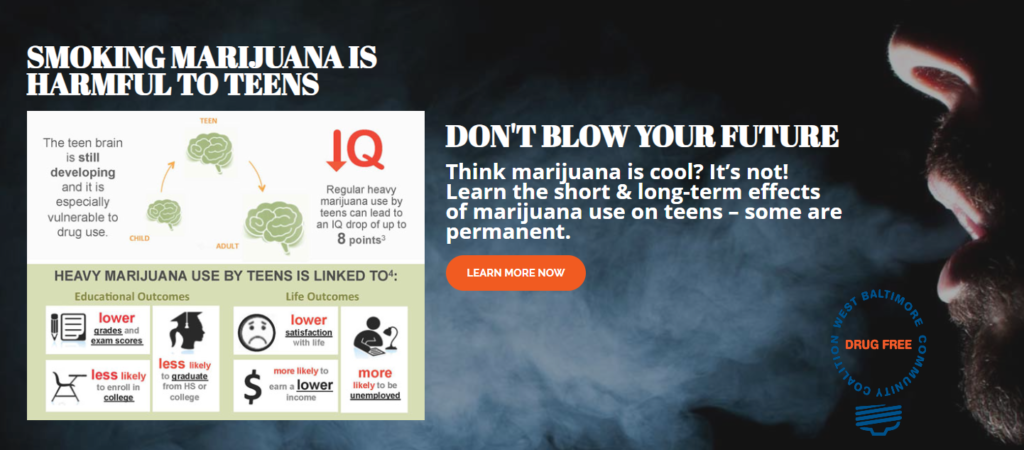 HOW CAN YOU HELP THE Get SMART DFC?
TAKE THE PLEDGE
*Sign-up for the pledge at the bottom of the Get SMART DFC's website home page. Take a stand to make West Baltimore a drug-free community, one youth at a time! — We encourage everyone (youth, teens & adults) in Baltimore to take the pledge.
---
#2: Set The Captives Free Outreach Center
For 20 years, Set The Captives Free Outreach Center – a church located in Baltimore County, has been a consistent beacon of faith and hope for the community. One of it's many outreach efforts is the Food Pantry which has been serving thousands of people each year. During this pandemic, the STCF Food Pantry has experienced an exponential increase in the number of families who need food assistance. The food pantry is open weekly on Thursdays from 9 AM – 12 PM. We believe that generosity has the power to unite and heal communities in good times and bad.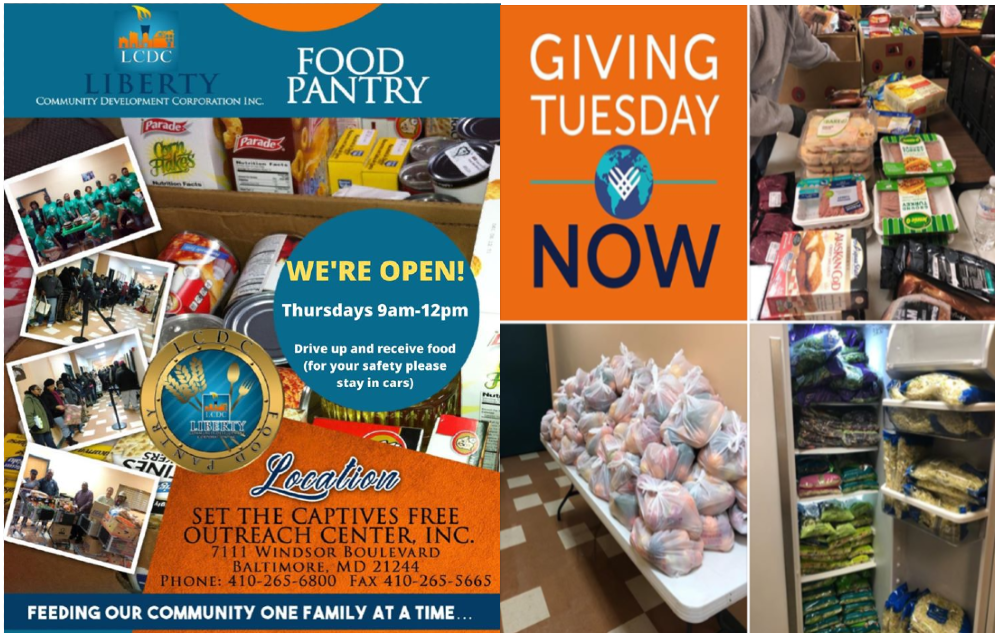 HOW CAN YOU HELP THE STCF FOOD PANTRY?
MAKE A DONATION TO HELP FEED FAMILIES
We hope that you will consider making a donation today – your generous giving will enable STCF to continue to feed hundreds of families each week. You can donate at bit.ly/stcfgiving or via our Cashapp at $STCF. Please be sure to include your full name.
---
#3: KDW CATERING
Although social distancing will prevent many people from being physically present with our moms on this upcoming Mother's Day, KDW Catering is offering Mother's Day Dinner Meal Delivery to help you make your mom feel special. Have one of their delicious Mother's Day dinner meal packages delivered to the woman who has made thousands of meals for you. Showing love for your mom through food is a unique gift to express your appreciation of her. *Individual and family dinner meal plans are available. – Family plan feeds four (4) people.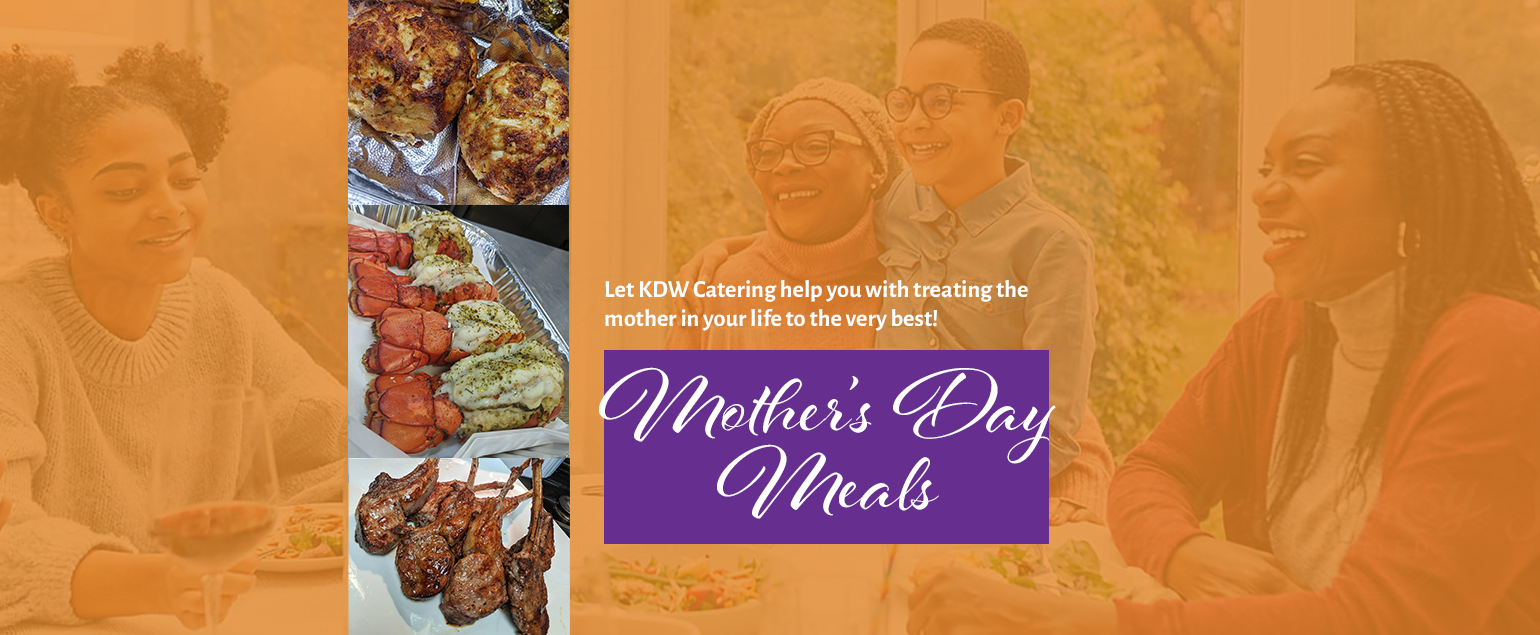 HOW CAN YOU HELP KDW CATERING?
SUPPORT A SMALL BUSINESS & MAKE YOUR MOM FEEL SPECIAL AT THE SAME TIME
If you are in the Baltimore metropolitan area, place your order today for a special Mother's Day Dinner for your mom and KDW Catering will deliver it to your mom on Sat., May 9, 2020. Dinners are selling fast, so if you miss the Mother's Day special, you can still order from their delicious weekly meal plans (individual and family sizes) and have a meal delivered to your mom (or even yourself) on Sunday, May 10th.*note: KDW Catering also has a non-profit arm – KDW Cares where they provide educational programs and outreach services to the community.
---
#4: U.S. DREAM ACADEMY
U.S. Dream Academy's mission is to inspire and elevate the lives of children of incarcerated parents and vulnerable young people through high-performance relationships with caring adults. For over 20 years, U.S. Dream Academy has served over 10,000 children through their mentoring program at Dream Learning Centers across the country. Their organization seeks to maximize the potential of youth and teens by building dreams, perseverance, academic skills and character. During this time of the pandemic, they are expanding the reach of its program through online mentoring.

HOW CAN HELP U.S. DREAM ACADEMY?
MAKE A DONATION OF $25 & CHANGE A CHILD'S LIFE
Your donation of ONLY $25 will provide online academic tutoring in math and language arts to a DreamKid for 1 year. Partner with us to reach more children & give them the support they need to achieve their dreams! **Inspiration & Encouragement: You can also get a FREE personal copy of the gospel song "Amazing Grace" by Wintley Phipps; world-renowned vocal artist, education activist, motivational speaker, pastor, and CEO and Founder of the U.S. Dream Academy.
---
#5: NATIONAL TEACHER APPRECIATION WEEK
Where would any of us be without the teachers whohave helped to educate, encourage, and nurture us on our journey through life? During this Teacher Appreciation Week led by the National Teacher Associaion (NEA), May 5th is recognized as National Teacher's Day. At Aiden Marketing, we are thankful and appreciate all teachers, from pre-school to graduate school, for educating the leaders of tomorrow and rising to meet the challenge of the #COVID19 pandemic. While many classrooms are virtual right now, the impact teachers have on students' lives is still something very real and special.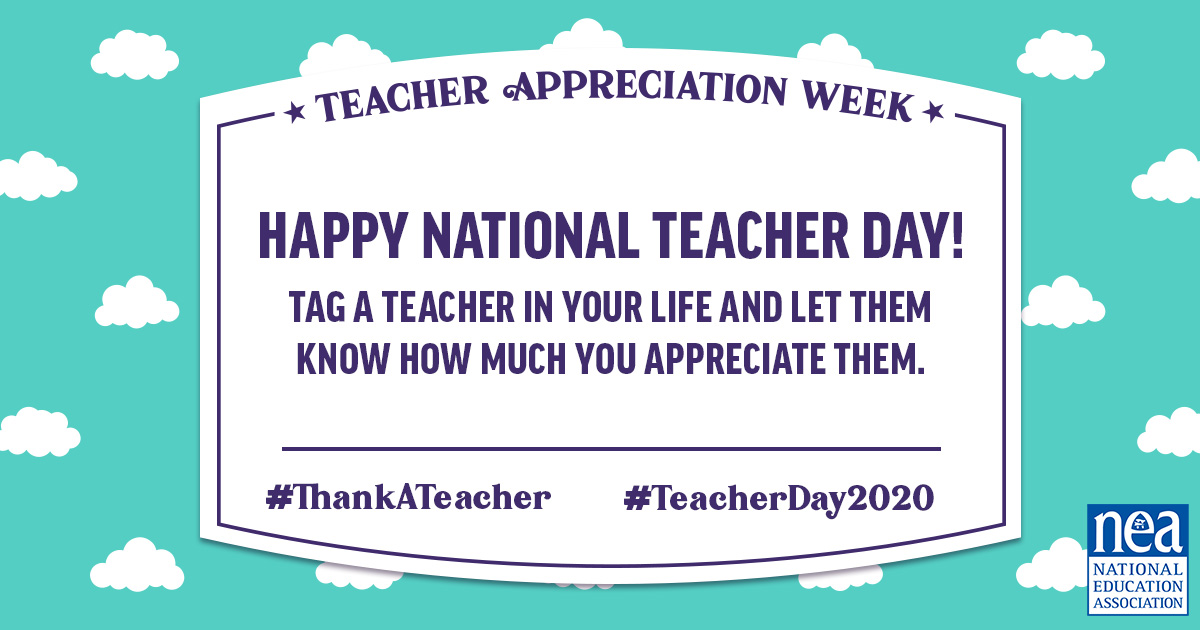 HOW CAN YOUR SHOW YOUR APPRECIATION FOR TEACHERS?
EXPRESS YOUR THANKS TO A TEACHER
Take time today to #ThankATeacher who has made a difference in your life. Tag a teacher in your life on social media and let them know how much you appreciate them. Be sure to use the hashtag #ThankATeacher. If you are a parent or guardian, have your child write a thank you note to their teacher.
---
#6: DARE TO BE KING
The mission of the Dare to Be King Project (DTBK) is to inspire, support, and strengthen organizations that provide services to boys of color. DTBK focuses on engaging boys and men of color for emotional development, familial reconciliation, and academic success in the U.S. and internationally. The Dare To The King project was founded by David Miller and is one of a few organizations that solely provide life skills training, parental engagement strategies, and academic interventions for boys of color.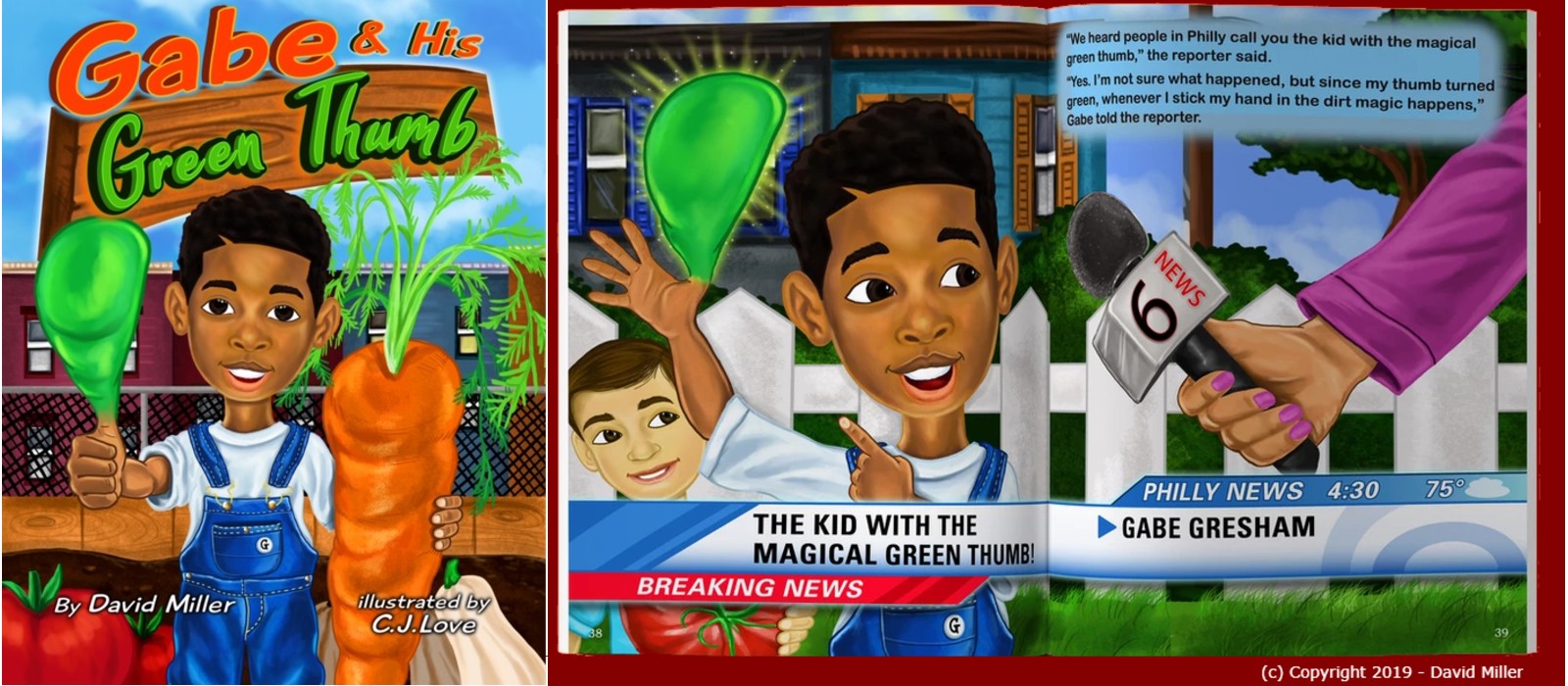 HOW CAN YOU HELP THE DARE TO BE KING PROJECT?
PURCHASE A BOOK FOR A BOY
Gabe & His Green Thumb is an exciting story about a boy who rediscovers the power of growing food. Gabe's life changes forever one day while in his garden pulling weeds. This magical book features rich illustrations and an amazing story about Gabe's journey from being a shy kid to an overnight celebrity for growing championship sized vegetables. ** Recommended for students in Grades 2 – 4. Order A Copy of A Gab & His Green Thumb today!
---
#7: POLISHED PEBBLES
Polished Pebbles, an Illinois Gold Star rated, Chicago-based mentoring initiative that increases the communication skills and employ-ability of girls (ages 7 – 17). The organization focuses on helping girls, ages 7-17, to become effective communicators at home, school, and in their future careers. Polished Pebbles prepares and empowers girls of color for their future and provides a unique program to fill a great need, as girls experience the same poverty, violence, and trauma as boys, but have far fewer programs designed to address their specific needs and life experiences.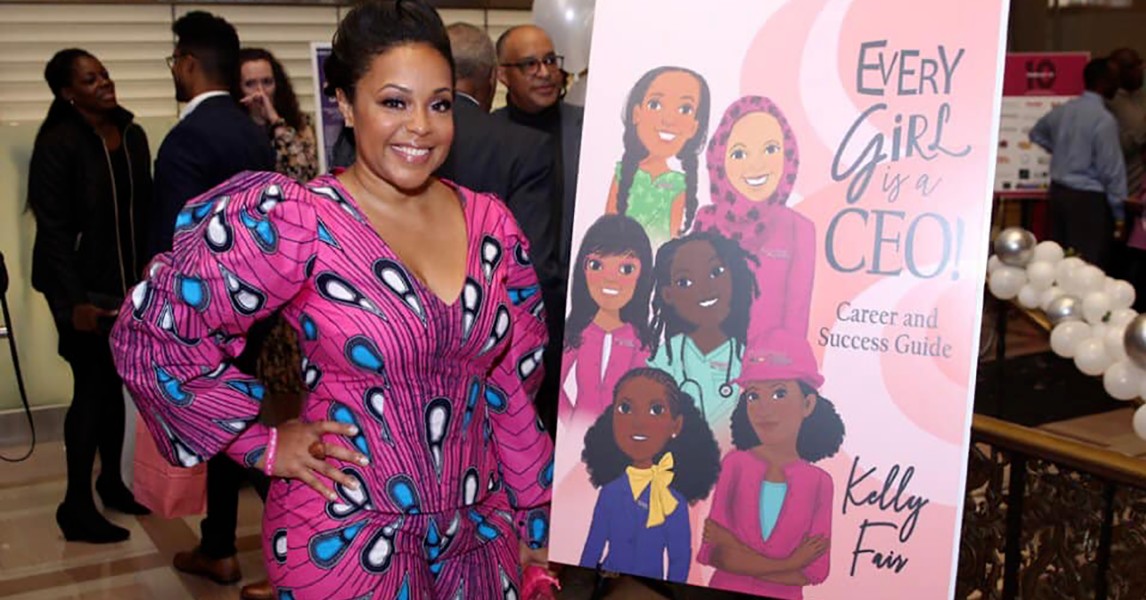 HOW CAN YOU HELP POLISHED PEBBLEST?
PURCHASE A BOOK FOR A GIRL
During this uncertain time in our history, now more than ever, girls need this book to give them assurance and direction about their future. Every Girl Is A CEO! offers girls solid guidance and practical advice in order to help them frame the way they view the world and the role they will have in it. The book is a recommended read for girls in elementary school to college, and it is also an important guide for the parents, teachers, mentors and all who care about them. Place your order for this book today!
---
#8: African American Male Engagement – Baltimore
African American Male Engagement (AAME) – Baltimore, a division of the Mayor's Office of Children and Family Success, is committed to creating a Community Collaborative Network and support structure to identify the needs of men and to coordinate, advance, and implement policies and practices that promote opportunities for all of Baltimore's African American males, as well as others we encounter, to achieve a successful and fulfilling life. AAME's mission is to take strategic actions to facilitate awareness, access and accountability through quality connected relationships with the approximate 186,000 African American males (children, youth and adults) who reside within the 92.2 square miles of Baltimore City.

DO YOU KNOW A MAN WHO NEEDS A HELP OR WANTS TO GET INVOLVED?
TELL THEM TO CONTACT AAME
Visit the African American Male Engagement – Baltimore website at www.aamebaltimore.com to learn more about the assistance that this Baltimore City initiative provides to men and ways to get involved as a partner organization or individual volunteer.
---
#9: FIEFFE FOUNDATION
The Maryland-based non-profit, Fieffe Foundation 4 Haiti, is dedicted to improving the lives of Haitians through educational achievement, environmental activism, and health promotion. In support of efforts to adhere to the social distancing guidelines and minimizing the spread of COVID-19, the organization is are cancelling their annual fundraiser – The Afternoon Champagne Tea that was scheduled for Saturday, May 23. This year, instead of operating an annual summer camp for children in Bainet, the Fieffe Foundation 4 Haiti will adopt needy Bainet families who are struggling to obtain the bare necessities for themselves and their children. The dire need that was already existing is magnified by the global pandemic that is affecting us all.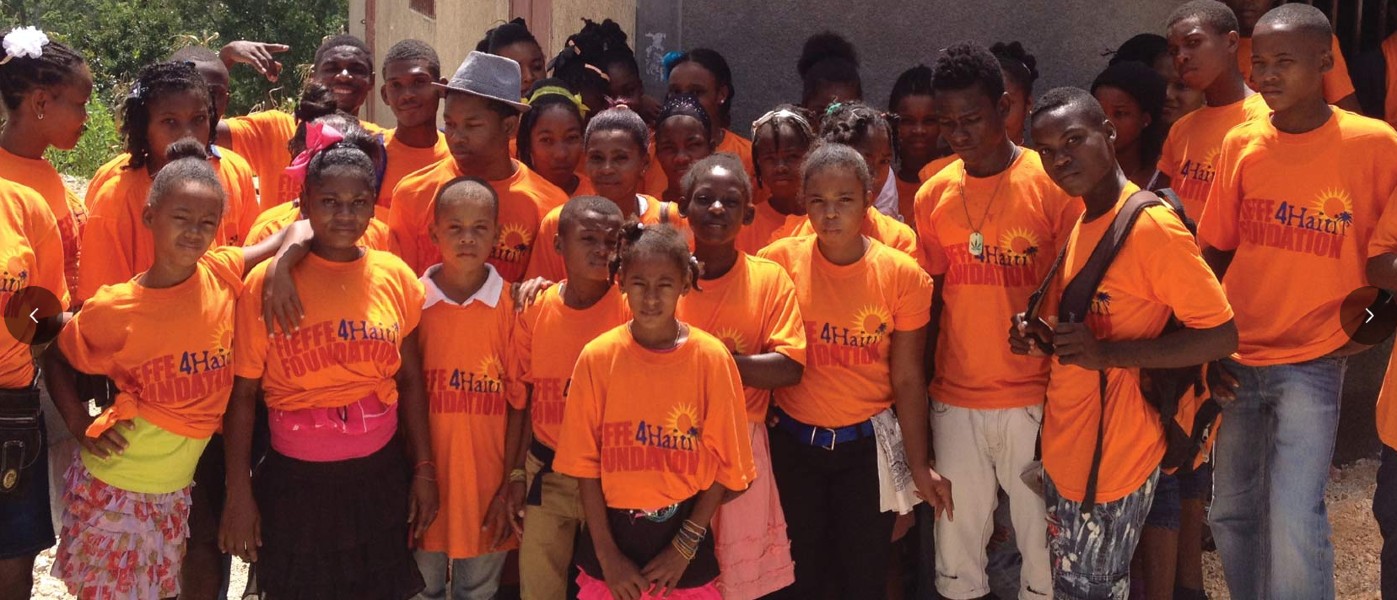 HOW CAN YOU HELP THE FIEFFE FOUNDATION 4 HAITI?

MAKE A DONATION OF $50 TO FEED A FAMILY OF FOUR
Cost of food has skyrocketed, adequate transportation is lacking, and poor families are dying of hunger. With your financial support, the Fieffe Foundation 4 Haiti will help alleviate the plight of the people of Bainet who are most in need by supplying each families with non-perishable food items and other necessities. For a minimum of $50 (U.S. Dollars), you can provide food and other necessities for a family of four for at least two weeks. If you cannot afford that, please donate what you can.
---
#10: MARYLAND NURSES ASSOCIATION
Nurses in Maryland and across the globe are part of the front-line heroes helping to heal the sick and save lives as the world faces the COVID-19 pandemic. Countless stories of strength, resilience and determination, while navigating an ever-changing and complex health care landscape, reinforce how nurses make a difference.

HOW CAN YOU HELP SUPPORT NURSES IN MARYLAND?
MAKE A DONATION TO THE SCHOLARSHIP FUND FOR NURSES
The charitable arm of the Maryland Nurses Association (a membership-based non-profit) is the Nurses Foundation of Maryland that awards annual scholarships each year to students pursuing their Bachelor's, Master's or Doctorate degrees in the field of Nursing. **
You can make a tax-deductible donation by sending a check addressed to:
Nurses Foundation of Maryland, 6 Park Center Court, Suite 212, Owings Mills, MD 21117
---
FREE MARKETING TOOLS FOR BUSINESS OWNERS
Here are 2 free, no-obligation resources that our Aiden Marketing agency is offering as part of the #GivingTuesdayNow day of generosity and unity. As a business ourselves, we truly understand the impact that COVID-19 has had on millions of businesses. We encourage you to keep a positive mindset and take steps everyday to retool, restructure (as needed), and grow your business.
SCHEDULE YOUR FREE DIGITAL MARKETING CALL

DOWNLOAD FREE BLOGGING FOR BUSINESS TEMPLATE/strong>