PR Firms Should Partner with An Inbound Marketing Agency for Greater Success
---
My experience has been in the public relations field, so why would I talk about inbound marketing and sales? Read on to learn what you need to know about how public relations and inbound marketing together create greater success.
Both:
Deliver solutions.
Engage and maintain relationships with customers prior to purchasing products or services.
Focus on customer success.
Build trust through every contact and transaction.
Communicate with internal and external customers.
In 2017, when you are expected to do more with less, it's essential to align your public relations with inbound marketing.
With public relations, which is usually earned (but often triggered by a paid campaign), you can drive the "top of the sales funnel." Together, public relations and inbound marketing drive awareness, build trust and increase sales as well as reinforce the value-added choices of doing business with your customers.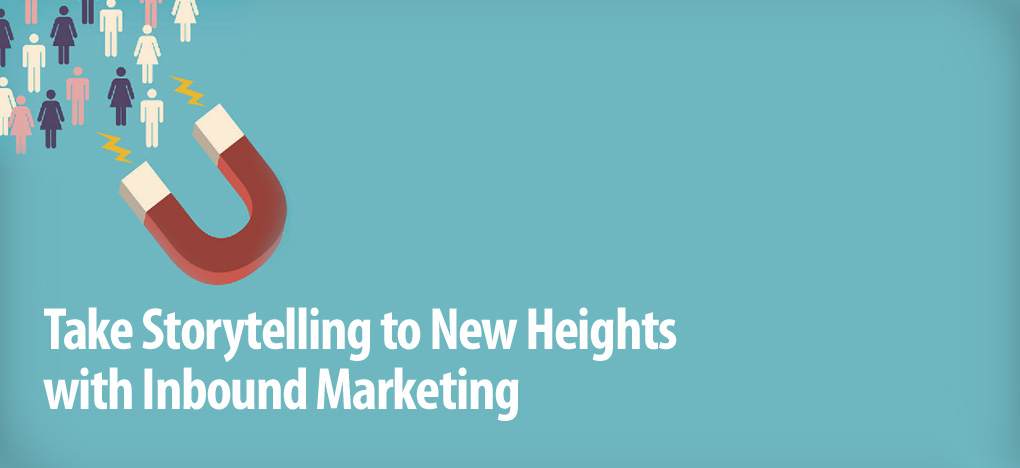 Take Storytelling to New Heights with Inbound Marketing
I found that despite daunting marketing terminologies such as lead conversions and customer acquisition costs, storytelling is the most critical part of inbound marketing and generating sales.  And, who better to tell your story –  than you, the public relations professional?
By integrating messages, content, and stories with marketing automation software, public relations becomes a powerful tool to drive customers into the sales funnel, while engaging and building trust with your target audiences.
Understanding inbound marketing may take time. But, to survive and thrive, public relations and marketing professionals, must learn new skills and stretch beyond their comfort zones —  otherwise, you'll get left behind! So, dive in and embrace this new digital landscape that generates greater leverage.
Remember, you are in charge of 'creating trust', the secret sauce to success. Building trust in an organization, an issue and or product entails creative storytelling. You can utilize inbound marketing tools to quickly respond to any online comments as well as keep your customers informed and updated.
No matter if you sell a product or service, advocate for a nonprofit or cause, or deal with crisis communications, inbound marketing provides an array of tools for public relations and/or marketing to tell a client's story.  According to Jon Bloom, CEO, McGrath/Power, in a today's marketplace, "the level of trust a person has in a brand makes or break a buying decision. Whether you sell to consumers or companies, you must create trust at the outset of the buyer's journey. How do you earn trust? It all begins with Transparency. Back in the day, many companies, especially product companies, could get away with enticing buying decisions through simple competitive differentiation. While that is still a component, it isn't the primary driver any longer. " By blending public relations with inbound marketing, you build trust and brand loyalty with informative content.
Prior to this change in the marketing landscape, there has always been a distinct difference between the roles of marketing and public relations as Erika Hovland of Iolite Global Marketing and a Temple University adjunct marketing professor, explains,
"Traditionally PR was a tool for the marketing department. Public relations generated awareness through news channels and events. If a company had problems, public relation professionals protected or rebuilt the company's image. Meanwhile, the marketing department was charged with managing a product or service through an entire lifecycle, including launch, updates or modifications, pricing, distribution and promotional activities."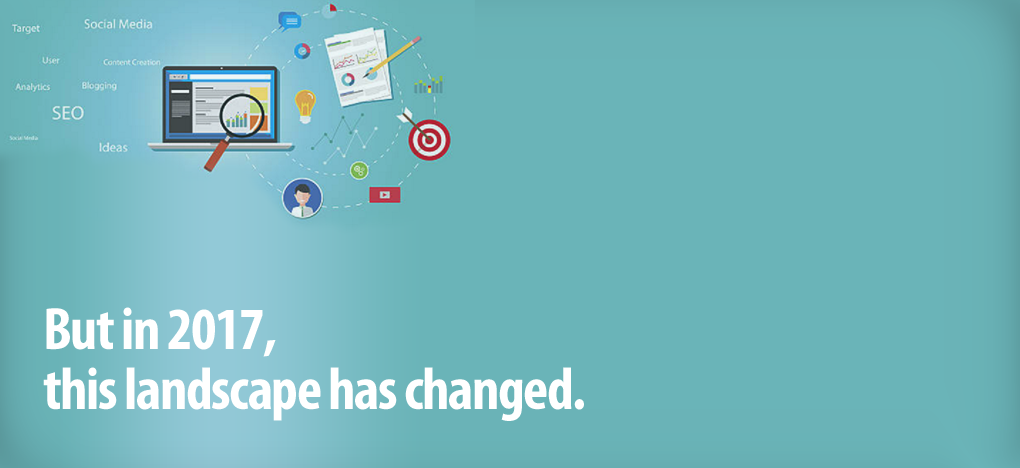 Today, marketers and PR pros work in many of the same areas, so why not work, cooperatively?  It makes sense! Whether your audience uses mobile devices, social media or the Internet, inbound marketing assures immediate and continuous access to audiences as you build trust. Savvy public relations professionals and marketing pros know inbound marketing is the way to go! Your consumers and audiences will use and share your info with their family, friends, and coworkers. Sharing equals trust.
In a recent Nielsen study, it was reported 84 percent of consumers trust recommendations from family, friends, and colleagues, and 68 percent trust online opinions from other consumers. So, you see, just how much trust impacts the successful company growth.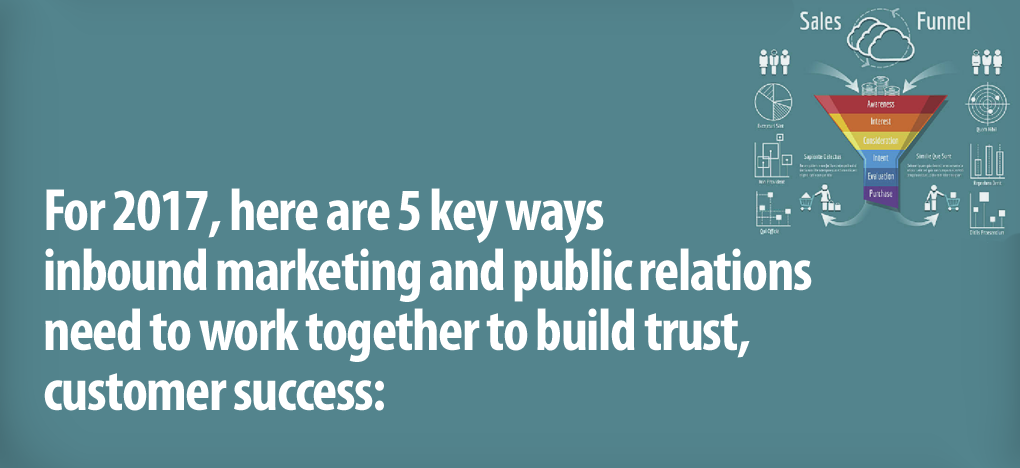 Blogging – This is an essential touch point, whether you are announcing a new product, an award, an upcoming event, or keeping your audience informed of news and information that would be of interest to them. Additionally, blogging is a great inbound marketing strategy to build thought leadership because it positions you or your company as the 'experts' within your industry.
Social Media – To maximize sharing your business content, social media platforms are excellent outlets. Be sure your social profiles are linked properly to targeted links within your business site. For carrying out the B2B marketing, LinkedIn is more relevant along with other sites like Google Plus, Twitter, and YouTube. For a business to consumers marketing purposes, sites like Instagram, Facebook, and Pinterest are ideal.
Networking – In marketing and public relations, it's all about relationships with your industry influencers, clients, and friends. I often describe myself as a matchmaker, quite simply because I am always connecting my client and stories to a wider, mass audience, via traditional or social media.  Long gone are the days of visiting reporters in the newsroom or 'doing lunch.' Now, you meet online via Twitter, LinkedIn or Instagram.
PR Measurement – Inbound marketing tracks leads and drills down to show how articles that were placed on third-party sites created qualified leads for your sales team. You have always known earned media is worth far more than paid advertising. Now you can prove it to your clients (or your C-Suite) with inbound marketing tools.  You can also optimize your efforts by posting and sharing articles that appeared in print or online and track the spike in referral traffic to your site after each post.
With the touch of a button, you can track and analyze website traffic, follow-up with qualified leads and keep an eye on the competition, clients, friends, media or influencers to know what they Tweet about your company and related issues.
Public relations professionals are always looking for ways to bring more value to clients beyond building brand awareness and media placements.
Savvy public relations and marketing agency owners must think outside the box. In 2017, it's time for you and your team to partner with a full-service, inbound marketing company like Aiden Marketing to expand your service offerings. According to the Content Marketing Institute "Inbound (content marketing) consistently delivers a cost per lead dramatically lower than outbound. Respondents who spend more than 50% of their lead generation budget on inbound marketing channels report a significantly lower cost per sales lead than those who spend 50% or more of their budgets on outbound marketing channels."
---
Ready to Explore A Partnership Alliance With Us?
A collaborative alliance between your firm and Aiden Marketing can expand your offerings to include inbound marketing solutions that meet all of your client's marketing needs and increases your client's market share and revenues.

To learn more about our partnership program or our "white label" inbound marketing packages for public relations firms, click above to schedule a time to talk with us.