Target Your B2B Content Distribution to Generate Leads
---
According to the B2B Content Marketing 2014 Benchmarks, Budgets & Trends report, 93% of B2B marketers use content marketing to generate leads. How marketers leverage content marketing varies from company to company, and only half of those that reported using content marketing to generate leads, in the 2014 report, had any sort of marketing plan behind it.
In the most recent 2015 B2B Content Marketing report, only 35% say they have a documented content marketing strategy. Taking the time to plan and document a strategy is an essential part of ensuring that your content distribution efforts attract the type and quality of leads your company desires. With this in mind, creating consistent and engaging content is one of the most important core components of an effective content marketing plan — coupled together with strong, content distribution tactics; you'll be well on your way to achieving your company's lead generation goals.



Types of Media Channels
Depending on the niche market you are targeting, you need to have a focused implementation of your content distribution. When using targeted content distribution, it is important that you understand the types of distribution channels that your content can pass through — these can be divided into three major distribution avenues:
Owned: Simply put, owned media is content that your company currently possesses and the platforms of which your company has control of in respect to your brand. Anything that has been created previously by your company also falls under this category.
Paid: Digital advertising campaigns that are centered on pay-per-click strategies to promote a content offering, a service or product by your company, or a special deal or discount are considered paid media. While paid media does not guarantee a conversion of prospect into a customer, it at least gets the message out there that you company's product, service, or special offering exists.
Earned: The modern equivalent of word-of-mouth advertising, earned media usually comes from customers who share and like your content on social media platforms, via blogs, or review websites. Just like owned media, search engines consider earned media about your brand in the determination of your brand's search engine rankings for particular keywords.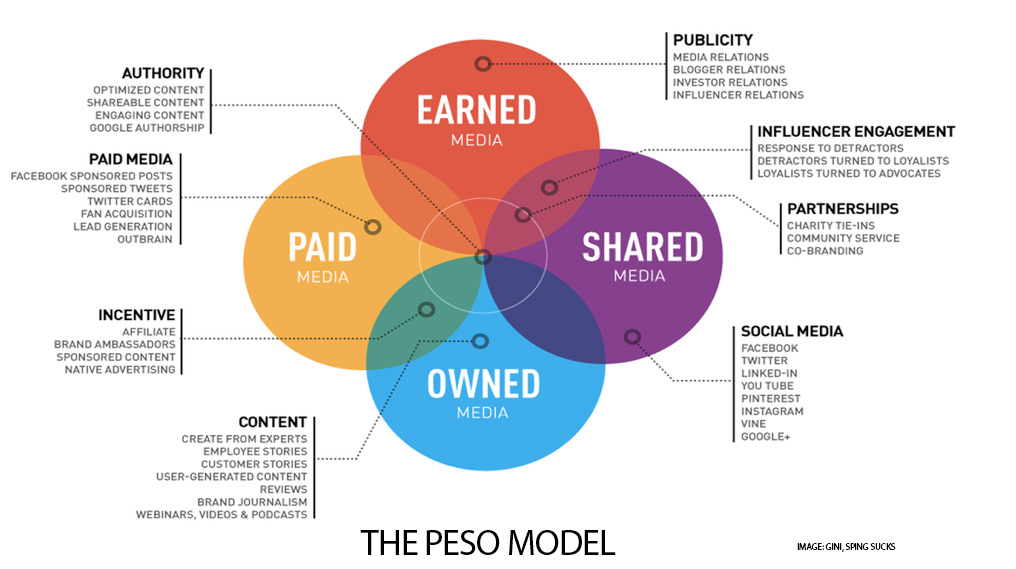 How Targeted Content Distribution Can be Used to Generate Leads
In any industry, generating B2B leads can be a very hard task on the ground. However, when you utilize your content distribution channels with a targeted strategy, you'll be able to leverage the relevant metrics to determine where the majority of your website traffic is coming from and form submissions will help you identify what type of prospects / leads find your content of value. If you spot website traffic that originates from a company that you have not yet approached, you should add them to your list of potential leads to be researched and nurtured. Analyzing metrics for this purpose is an involved task and will require you to have someone on your team (or an external partner) that understands the various website traffic variables and content marketing.
Leveraging data analytics about visitors to your company's websites and landing pages is not an overnight strategy as it involves repeat examination of metrics over a period of two to three months in order to identify repeat and consistent incoming traffic and relevant inbound links. Once you manage to isolate these with the aid of inbound marketing strategies and marketing automation software that provide you with lead intelligence, it's a simple matter of approaching the business for further discussions.
Developing a content distribution strategy that incorporates the right content in the right channels can make life a whole lot easier for a company seeking to generate leads. Offering engaging, relevant content that span owned, paid, and earned media will help your company effectively convert prospects into leads.
While owned and paid media serve as very good channels to use to garner leads, the powerhouse by far based on sheer numbers is earned media. Earned Media usually has the highest reach potential. By following up on the shares, likes, and comments produced from an earned media channel about your company's brand, you can easily develop a list of leads that will grow as long as your content production remains engaging and consistent.
How do you generate B2B leads via content distribution?
If you have any success (or failure) stories about how leveraging owned, paid, or earned media has helped your company to generate quality leads, we'd be really interested in hearing them. Business owners and marketers are always eager to learn what's working for others.
Please leave a comment below and let us know if you have any stories or questions.
---
Learn How to Develop Buyer Personas To Create Effective Content